About Singtastic
How we do it
We work with groups of any ability
We welcome people who think they can't sing
We enable people to hear and enjoy their own voice while singing with others
We help you to learn songs just by listening
It's about welcoming all voices into a group without audition and working from there to make a group sound. It's about making learning by ear accessible to the whole group so that nobody needs to be able to read music.
How we don't do it
We don't hold auditions
We don't ask anyone to sing alone
We don't ask anyone to read music notes
Team approach
In our team approach we teach 3 or 4 part songs to groups of people concurrently. You won't be waiting around while others learn their parts from the same leader - your group will be singing a 4 part harmony in minutes! We bring you a wealth of experience in the fields of health, community work & teaching, as well as singing and music.
Who we are
Vicky is an experienced Natural Voice Practitioner and sharer of songs who has been working in the field of community singing for 18 years. After 30 years as a Registered Nurse, she trained with Frankie Armstrong and subsequently took up voice work full time. She is a lively and enthusiastic teacher with a holistic approach to the mental, physical and social benefits of singing together. She currently leads a large Community Choir as part of a 4 person team and Wild Singing sessions at beautiful sites throughout Gloucestershire and Wiltshire, as well as offering bespoke workshops to the voluntary and private sectors. When she's not singing, she works alongside her husband with children and young people at his Forest School venture.
Kate is a facilitator and leader with over 35 years' experience of working in community settings, providing empowering opportunities for people to find their voice. She has been co leading community choirs in various formats since 2006. Since 2019 Kate has been training with Guillermo Rozenthuler to lead Circle Singing and Collaborative Vocal Improvision and this has added to the range of her vocal work. As well as sharing her joy of wonderful harmonies Kate is a consultant/trainer in the voluntary sector.
Finding his voice as a child, and later discovering the beauty of harmony, Darren has been singing and facilitating in choirs since 2010. The intervening years were dominated, musically, by punk, blues and folk and playing guitar, banjo and trombone. He sings with a performance focused bunch of blokes and co organises singing festivals. Alongside his voice work, Darren runs a successful Forest School.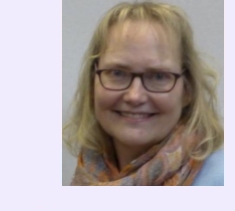 Sarah has been immersed in music since childhood, playing violin from the age of 8 and then learning piano as an adult. Her first love, though, has always been singing, from cathedral choral to a capella and everything in between. She joined a community choir in 2012 and enjoyed it so much that she decided to share its joy and happiness; and since 2016 has been helping co-lead local choirs with team Singtastic. As well as her voice work Sarah is administrator for two small businesses.
What they say ...

... about singing for Health and Wellbeing
"Thursday night is my 'natural Prozac'!"
"Thanks for a great day yesterday at the concert - I really enjoyed it and am so glad I braved it. I woke up this morning singing the right words (better late than never!). Sadly Parkinson's has affected my confidence a whole load. I used to be a Family Lawyer in my previous life, so thanks for your help."
"Group singing takes me away from my problems for a few hours each week."
"Singing with you is good for the soul."
... about Pop Up Choirs
"Loved it! Magic! Pure Awesome!"
"You don't need to be a brilliant singer to create a beautiful sound in a short time with group singing."
"The enthusiasm of your team is infectious! You are a talented bunch and amazing teachers!"
... about Team Building Events
"Honestly one of the best activities I've been involved with in 17 years with the learning & development field."
"Great team builder ... and the positives on the body and mood are amazing ..."
"The sharing of an unusual experience with colleagues helps morale, team cohesion and expands our understanding of each other."
"Harmonising helps working as a team."
... about our Community Choirs
"Thank you so much, I am loving the choir, it ticks all the right boxes and makes it feel good to be alive!"
"A huge thank you to the team for making our Thursday evenings such fun. I absolutely love our sessions and have a wonderful time. Everyone's so friendly. You've made an old man very happy!"
"I so enjoy our Wednesday singing sessions. It is the highlight of my week. Thank you for all your hard work, but most of all, for making it such fun."
"There were a lot of choirs where I used to live but I have never come across one so full of vitality as yours."
"I just wanted to say that I love your work in the world. The whole team are joy makers and I thank you most sincerely."